January 21st, 2019 by Stan Hill at Polsinelli
---
They are called secrets for a reason, and if you want to keep them so, Stan Hill has four tips for you:
Cut the cord, but not too soon
Remind the employee about confidentiality
Gather devices
$ incentives?
December 3rd, 2018 by Evan Gibbs at Troutman Sanders
---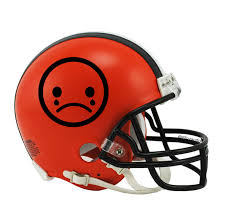 Non-competes, specifically for low-wage workers:
seem to invite the attention of attorneys generals
are becoming the target of more and more legislation
are difficult to write so they do more than cost you money, either on the front end or the back
is currently being considered as a possible name change by both the Cleveland Browns and the Cincinnati Bengals as they look to rebrand and embrace the futility.
Evan Gibbs lays out the risks of using non-compete agreements with unspecialized workers en masse, and maybe the risk of pairing the name "Non-competes" with orange and brown or orange and black (actually, orange and brown is a little bit sad, right?).
October 1st, 2018 by Tina Syring at Cozen O'Connor
---
Just because you say something is confidential doesn't make it so. And just because an employee believes the information is confidential and thinks they are treating it as such, doesn't mean they are – think airport restaurant and an employee checking in with the office over the phone, including names, numbers and obstacles overcome in a series of sales meetings.
Tina Syring didn't just think it, she encountered it. Here's how she helps make it unencounterable.