May 29th, 2019 by Lariza Hebert at Fisher Phillips
---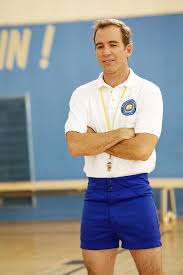 In my day, our fitness tracker was our gym teacher, someone like Coach Mellor (Mr. Benesh).
Nowadays you can fit a phone, calendar, games, entertainment system, weather station, camera and a map of the world on your wrist. And the fitness tracker you wear to help you stay healthy and save your employer some money on insurance.
Turns out that fitness tracker can also collect data that can cost your employer money.
Lariza Hebert helps you understand:
an employee's "right to privacy"
technology and healthy living in the workplace
concerns with data privacy
employer best practices
January 23rd, 2019 by Emily Schifter at Troutman Sanders
---
(Um, you might want to at least put that payroll report in a folder.)
Emily Schifter helps you consider technology's role in society and growing presence in the workplace by providing some guidance on:
different standards for different types of technology and gathered information
storing what you gather
deciding how monitoring your employees will affect your workplace.
January 23rd, 2019 by Karen Glickstein at Polsinelli
---
Biometrics in the workplace because it is scary for employers; it is scary for employees, it provides an additional level of security, it means taking steps to make sure you don't get sued, it requires implanting "a-device-that-you-won't-even-notice" in the forehead of each employee.
Karen Glickstein provides a list of seven YDGs (you-do-gigs) (pronounced "ya dig?" or the alternative "why dogs?" (to which I respond, "why not dogs?")) before you biometric up your workforce.