PEO – back-office balm or toothpaste dispersant?
September 13th, 2019
Alaina Riley at Focus OneSource
---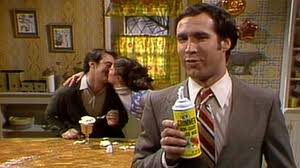 What's a PEO and How Can You Benefit from Using One?
Have you heard of the term PEO before? Chances are you know a business owner, employee or use services from a business who has a relationship with one. A statistic provided by NAPEO states that, "PEOs provide services to 175,000 small and mid-sized businesses, employing 3.7 million people." That accounts for 15% of employers who fall into the PEO sweet spot of about 5 to 99 employees.
So, what is a PEO? The acronym PEO stands for Professional Employer Organization, which is an outsourced solution for payroll, human resources, benefits and compliance. PEOs allow business owners and managers to focus more on growing their business knowing that the back office administrative tasks are being taken care of. This unique model is possible through the co-employment relationship between the PEO, the business owner and their employees.
Client – The employer maintains the day-to-day control of decisions and operations.
Employee – Employees gain access to high quality benefits often at a lower cost. This is an added benefit that is not always available to employees at small and mid-sized businesses.
PEO – The PEO becomes the employer of record for tax and benefit purposes. The role of the PEO is to keep the business compliant with laws and regulations.
Business owners do not lose control of the business when joining a PEO. Think of the PEO as an extension of the back office of a business. A small business can increase productivity and profitability when outsourcing some of the workload to the PEO.
What a PEO Does Do
By engaging in business with a PEO, the business owner can benefit from a variety of services and cost savings. These create a richer suite of benefits that can be offered to possible new employees.
Fortune 500 level benefits – By aggregating the buying power of hundreds or thousands of worksite employees, PEOs can provide premium benefits to employers that they would otherwise not have access to. These benefits can help the business to stand out and attract long-term employees.
HR administration – PEOs have the knowledge and expertise to take on the tasks of the human resources administration portion of the business. This includes assistance with employee handbooks, onboarding and offboarding employees, workers compensation claims, payroll and tax processing and much more.
Up-to-date on regulations – Business owners who partner with a PEO are less likely to run into risk of being out of compliance with laws and regulations. PEOs stay up-to-date on changes in legislation to help ensure that business practices are staying in compliance.
Time – Business owners have more time to focus on the core of their business. With the administrative tasks taken off their plate, there is more time given back to the key people in the business, providing the opportunity for the business to grow more quickly.
What a PEO Does Not Do
Take over daily operations – The PEO can provide human resource assistance for the business owner but will not take over the day-to-day operations of running the business.
Fit every business – PEOs work best with small to mid-sized businesses–businesses with 5-99 employees. A business that is larger may find it more economical to bring payroll, HR and benefit administration in-house.
Hire or fire employees – The task of hiring and firing employees remains in the hands of the business owner. The PEO can assist with consultations around these situations but will not be tasked with hiring or firing any employee for the business. The PEO will assist with the onboarding and offboarding process as business owners hire and fire employees.
Finding The Right Fit
Not all businesses are an ideal fit for the PEO model. Small business owners who are not ready to make the move to the PEO may lean toward the ASO model. The acronym ASO stands for Administrative Services Organization.
Like the PEO, the ASO model is an option for business owners to outsource some of the administrative tasks of their business. Tasks including payroll processing, benefits administration and other HR tasks. The difference is that unlike the PEO, the ASO model does not incorporate a co-employment relationship.
Alaina Riley is marketing & wellness coordinator at Focus OneSource in West Des Moines, Iowa. Email her at ARiley@focusonesource.com. You can find the original blog on their website.
---