Mr. Freeze unveils National Security Freeze tagline: "They can't steal your identity if it's frozen"
October 24th, 2018 by Fisher Phillips
---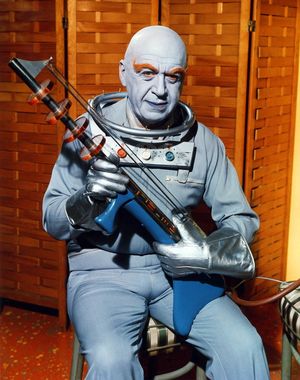 This blog was written by Fisher Phillips, which authors several of our resources. You can find the original article and their Legal Alerts on their website.
The Freeze Is On: Employers Must Immediately Update Background Check Forms
There is a little-known provision from a new federal law that will most likely impact your hiring practices and your standard hiring documents—and it kicks in today. As of September 21, all employers must update their background check forms to advise applicants and employees of the ability of a "national security freeze," allowing them additional protections from identity theft. This change could require you to make an immediate change to your standard hiring methods: what do you need to do in order to comply?
Background Regarding New Law
As concerns over data breaches and security become more prevalent, the laws regarding data protection are working to keep pace. In May 2018, Congress passed the Economic Growth, Regulatory Relief, and Consumer Protection Act, which requires nationwide consumer reporting agencies to provide a "national security freeze" free of charge to consumers. The national security freeze restricts prospective lenders from obtaining access to an individual's background report, which in turn makes it more difficult for identity thieves to misappropriate the individual's personal information.
At first glance, it might appear that this new law would not impact employers. However, the law also states that whenever the Fair Credit Report Act (FCRA) requires a "consumer" to receive a Summary of Consumer Rights, a notice regarding the availability of a security freeze must be included. And because applicants and employees are considered "consumers" for purposes of certain employment-related activities, this law could have a direct impact on your hiring practices.
As a result, when you consider using information procured through a consumer report—such as a criminal background check—to refuse to hire an applicant or terminate a current employee, you must now provide that applicant or employee with a notice that includes information on the availability of a security freeze. Effective September 21, 2018, the Bureau of Consumer Financial Protection (CFPB) updated its model Summary of Consumer Rights to comply, which may be accessed here.
Employment Background Reports That Trigger Additional Obligations
As a reminder, an employer triggers FCRA obligations when it requests a "consumer report" on an applicant or employee, a term which includes a broad category of reports such as driving records, criminal records, credit reports, and many other reports procured from a third-party, consumer reporting agency such as a credit-reporting company, a record-checking company, or an investigative firm. Before requesting the report, you must issue a standalone document to the applicant or employee disclosing your intent to procure the report for employment purposes, and obtain the applicant's or employee's signed authorization.
If the report contains information that you may use as a basis for taking adverse action—for example, not hiring an applicant or terminating a current employee—you must give the applicant or employee a copy of the report, as well as a copy of the Summary of Consumer Rights. You must then wait a "reasonable period of time" before actually taking adverse action. While the "reasonable period" is not defined and will necessarily vary according to a number of factors (including industry, business needs, and past practices), at least five business days will typically suffice.
What Should Employers Do Now?
There is an easy fix to ensure you comply with the new law. Simply replace your old Summary of Consumer Rights with the CFPB's revised model form. Make sure your hiring managers are aware of the new form and integrate the updated document into your hiring packets and practices. If you discover that your organization used the old form after the September 21 implementation date, check with legal counsel to determine the best course of action to remedy the situation.
For additional information about your background check obligations under the FCRA or state law, contact your Fisher Phillips attorney or any attorney in our Data Security and Workplace Privacy Practice Group.
---
Can't find what you're looking for?
---
Sign up for free to gain access to our complete HR Library
---
Related posts
Top 10 Ways Employers Can Avoid Getting Ghosted This Halloween…And Beyond As if things aren't spooky enough this time of year, employers have a new concern: getting "ghosted" by an applicant, a new hire, or even an existing employee. But this modern phenomenon isn't just something to worry abo...
---
Just like a dog, a hire can be bad for a multitude of reasons, including the hirer (trainer), the hired (dog), everyone's expectations (in both cases some praise and/or a treat), and the environment (workplace/home). HR Dive is here to help (with the bad hire*): "Sooner or later, even the m...
---
This blog was written by John Monroe and Kristina Griffin at FordHarrison, which authors our "Hiring, Firing and Discipline for Employers" and "An Employer's Guide to FMLA and ADA". You can find the original blog post and their Legal Alerts on their website.   Welcome to the Holiday Season!...
---
This blog was written by Judy Yi at Polsinelli. Polsinelli authors hrsimple resources in Missouri, Kansas and Illinois. You can find the original blog post and their labor and employment blog Polsinelli at Work (which is excellent) on their website.   Five Issues When An Employer Is Consi...
---
This blog was written by Spencer Waldron at Fisher Phillips, which authors several of our resources. You can find the original post and the Employment Privacy Blog (which is excellent) on their website.   How Much Do You Really Want to Know About Your Employees? The Growing Popularity of Co...
---
This blog was written by Matt Anderson at Troutman Sanders, author of the Georgia Human Resources Manual. You can find the original article and their HR Law Matters blog on their website.   Who Are You?: The Legal Implications of Employee Personality Testing Many employers require emplo...
---
Interviewer: So where do you see yourself in five years? Applicant: I'd say my biggest weakness is listening. Maybe the questions you ask haven't changed (and maybe not the answers you get either), but the process of hiring – ZipRecruiter, downloads, videos, Indeed, resume filters – has. ...
---
This blog was written by Patricia Dammann, VP Programs & Operations/OD Strategist at Institute of Organization Development. You can find the original article here. Attracting and retaining millennials using a strategic talent management approach It all started with a simple question...
---
Well, maybe he didn't necessarily write the job description, more like he personalized it. And a personalized job description should make for a more engaged employee, n'est-ce pas? Vivek Patel from SAP shares in the Harvard Business Review something that all of us know, whether HR specialis...
---
This blog was written by Natasha Sarah-Lorraine Banks at Fisher Phillips, which authors several of our resources. You can find the original here and their Wage and Hour Laws Blog here.   Hiring Minors in the Heat of the Summer: What Employers Need to Know Summertime is quickly approachin...
---
This blog is courtesy of the Iowa Association of Business and Industry (ABI) and can be found on their website here.    Recently, ABI named workforce issues its number one legislative priority for the 2018 session and reported many of its members have difficulty finding qualified workers. T...
---
This blog is an excerpt from our book Wages and Hours – An Employer's Guide by Jill S. Kirila, Meghan E. Hill and Shennan Harris at Squire Patton Boggs. For more information, go to the Products tab above and click on "Federal" to subscribe.   Under the Fair Labor Standards Act (FLSA), "wage...
---
Do new hires have to be a culture club fit? Patty McCord, former chief talent officer of Netflix doesn't think so. READ THIS deep dive (3500+ words) from Patty, SHRM and Harvard Business Review.  In Patty's words: "The process requires:  probing beneath the surface of people and their ré...
---
Needless to say, a company can't operate (let alone succeed) if the employees aren't showing up to work. But how do you ensure that your workforce will consistently report for duty? One good step is having a clear attendance policy. Communicating clearly about what are acceptable reasons to miss ...
---
This blog is an excerpt from our book Hiring, Firing and Discipline for Employers, authored by Frank Day, Robbin Hutton and Jessica Asbridge at Ford Harrison LLP. For more state specific information, go to the Products tab above and subscribe to the Human Resources Manual for your state.   ...
---
Not all employers provide employees with vacation time, but for those who do it is wise to have a clear, well-enforced policy in place to prevent confusion and help employees understand what steps need to be followed in order to use their time off. If employers decide to provide time off they nee...
---
Finding new employees can be stressful. Sure, an applicant will say they are a hardworking overachiever, but are they being honest? That's where reference checks come in. For most positions, it is beneficial for an employer to request and contact previous employers to check on perspective employe...
---
While there may be no state or federal law requiring an employer to have a handbook, there are a number or reasons why they are in an employer's best interest.  Usefulness. It is beneficial for there to be one definitive source on the terms of employment. If an employee ever has a question ...
---
As an HR professional you are no stranger to paperwork. It seems that for every employment action – applying, interviewing, hiring, disciplining, on and on – there is a specific form that needs to be filled out. Making sure you complete the paperwork properly is only half the battle though. Once ...
---