They might be giants . . . transforming healthcare?
June 12th, 2018 by hrsimple
---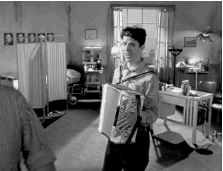 Amazon, Berkshire Hathaway and JPMorgan Chase (not the 80s alt rock band) are the giants. Can they provide high-quality health care for a lower cost?
Three perspectives:
SHRM breaks down how it might affect definitely-not-giant employers
NPR provides a good overview
Bonus if you can identify which of the giants used "tapeworm" in the announcement. Double bonus it you can pick out the publication that didn't mention it.
---
Get access to hrsimple for free!
---
No Credit Card Required
No Obligation
Hundreds of Topics
Downloadable Forms
Employee Handbooks
Immediate Access
---