Termination and social media posts - peanut butter and vinegar?
April 25th, 2019 by Aaron Holt at Cozen O'Connor
---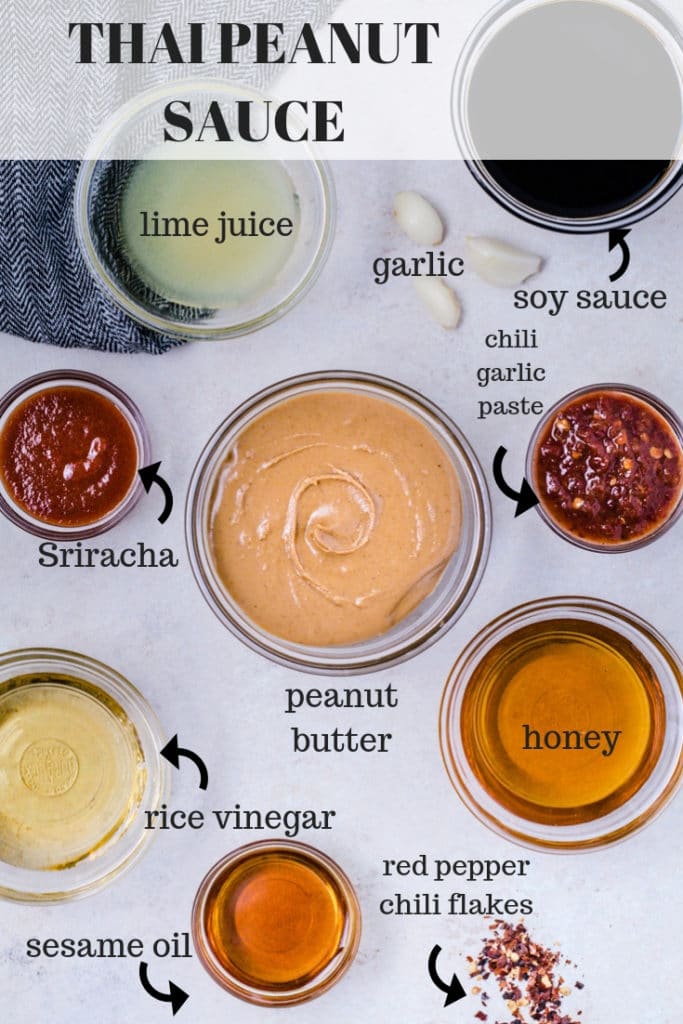 #No Filter: Terminating an Employee for Social Media Posts
Prior to the advent of social media and especially the #MeToo movement, employers were generally comfortable drawing a bright line between what employees did on their own time and workplace misconduct. Those bygone times, however, have been replaced by a modern era wherein employers are forced to apply employment laws created before the personal computer to their workforce in an increasingly virtual world. The below sampling of cases and employer decisions illustrate how nuanced and difficult deciding to terminate an employee for a social media post can be.
Schirnhofer v. Premier Compensation Solutions, 303 F. Supp. 3d 353 (W.D. Pa. 2018).
In Schirnhofer v. Premier Compensation Solutions, Plaintiff worked as a billing coordinator diagnosed with anxiety disorder. 303 F. Supp. 3d 353 (W.D. Pa. 2018). Plaintiff submitted a doctor's note requesting a reasonable accommodation of two ten (10) minute rest breaks to cope with her anxiety in addition to the rest breaks provided to all employees. The employer denied her request because the request wasn't necessary "to perform the essential functions of your job." Id. at 361. Plaintiff took to Facebook to vent her frustration in the following posts: "[f]or every reaction there is a reaction" and "sometimes I wish I could go back to the old days and handle s*** the old way." Id. at 362. Plaintiff was terminated for making implied threats on Facebook shortly thereafter and subsequently filed suit alleging a failure to provide a reasonable accommodation, discrimination and retaliation. At trial, the jury awarded Plaintiff $285,000 in damage on her claims of disability discrimination and failure to accommodate, but found in favor of the employer as to her claims of retaliation. In finding in favor of the employer as to the retaliation claim but against the employer on failure to accommodate claim, the jury appears to have taken greater issue with the employer's refusal to grant additional rest breaks as an accommodation rather than its terminating Plaintiff for her online post.
Cummins v. Unemployment Comp. Bd. of Review, No. 1944 C.D. 2017, 2019 WL 1574856 (Pa. Commw. Ct. Apr. 12, 2019)
Shannon Cummins worked as an Assistant Manager who got into a heated argument with her boss and hours later posted on Facebook that she "would [have] sliced his throat open if it didn't happen at work." Id. at *1. She was terminated shortly thereafter and filed for unemployment benefits arguing her Facebook post could not be disqualifying misconduct because it occurred outside of work and was a hypothetical, rather than actual threat. In a published unemployment appellate decision, a three judge appeals panels rejected both arguments. First, the appellate panel found "[al]though Claimant did not make the threatening statement at work, there is no requirement that an employee's misconduct must occur on the employer's premises or while the employee is on duty to be considered work-related." Id. at *5. Second, the appellate panel rejected Claimant's argument that her statement was not a threat because it was "conditioned on the incident hypothetically happening outside of work and outside the presence of co-workers." The Court found, to the contrary, that it was a threat because "her words expressed an intent to cause physical harm." Id. at *4. It should be noted this strongly worded opinion analyzed Pennsylvania law governing state unemployment benefits and serves as merely persuasive authority in other jurisdictions.
Practical Advice for Employers
Employers considering discipline for misconduct occurring on social media outside of work should ask themselves a few basic questions prior to taking action:
1)Do I have a copy of the tweet or post?
Social media is user-controlled content and can be easily deleted when an employee learns they are under investigation. Preserving this evidence prior to taking action is critical to any complete investigation.
2)Does the post relate to working conditions or wages?
The National Labor Relations Act prohibits employers from taking action against employees acting together to improve their wages, hours and/or conditions of employment.
3)Would the post be considered harassment if said face to face?
Applying an employer's harassment and discrimination policy to offensive conduct requires evaluating the content of speech and actions. Consistently evaluating offensive conduct irrespective of the venue where the conduct occurred will help ensure consistent application of the employer's policies.
This blog was written by Aaron Holt at Cozen O'Connor, which authors our Minnesota Human Resources Manual, New York Human Resources Manual, and Pennsylvania Human Resources Manual. You can find the original post on their HR Headaches blog.
---
Can't find what you're looking for?
---
Sign up for free to gain access to our complete HR Library
---
Free Webinar
Zoinks! Generation Z joins the workplace
August 8th, 2019 at 11:30am CDT
SHRM & HRCI certified
Related posts
Miss Mannerly answers your summer HR questions Avoid a seasonal faux pas! Dear Miss Mannerly: My office is business casual -- until June. Even though we don't have a lax summer dress code, many of our employees just "assume" they can dress like hooligans. We have all the usual problems -...
---
Avoiding Discrimination Claims as the Result of a Reduction in Force Although the current economic indicators signal a healthy economy, many experts think that we will experience subdued economic growth in 2019 and 2020. In the midst of these uncertainties, some companies that grew a little to...
---
Be VERY CLEAR In Your Communications About FMLA! I often tell my crazy teenagers that it doesn't matter what you mean to say – it matters what the other person actually hears. (I'm not sure they actually hear me when I say that…) And a recent Family and Medical Leave Act case proves my point a...
---
Memo for Unflattering Social Media Content A PR statement employers may want to save for a rainy day. FOR IMMEDIATE RELEASE Date: TBD (embargo until needed) Contact: Corporate Communications Director Our company is an equal opportunity employer, and we take pride in our diversity. Toda...
---
4 Tips to Protect Trade Secrets and Confidential Information When Terminating Employee Employers may face risks of departing employees, particularly involuntarily terminated employees, taking the employer's confidential information or trade secrets with them when they leave.  Putting aside the...
---
RIFs Are Not the Easy Solution for Problem Employees Some employers view a reduction in force as an apparently easy and clean way to get rid of employees they do not want – like poor performers, who have not been properly performance-managed.  There may even be less appropriate considerations ...
---
Common Pitfalls for Emerging Companies Founders of emerging companies are often first-time employers and find themselves having to wade through the dense patchwork of state and federal labor and employment laws. This can be a confusing undertaking that often requires legal counsel. However, th...
---
The DOs and DON'Ts of Written Warnings: What Employers Need to Know Ursula A. Kienbaum Employers frequently use written warnings as part of their formal progressive discipline policies. How and when to use these warnings can sometimes be tricky. Below are answers to some frequently asked qu...
---
It happens in almost every workplace almost every day: somebody swears or is on an iffy website or is carrying a knife (or worse) or is using their own (not secure) phone or computer to send off a quick business email or text. So what is illegal, what is inappropriate and what is just not that...
---
Just like a dog, a hire can be bad for a multitude of reasons, including the hirer (trainer), the hired (dog), everyone's expectations (in both cases some praise and/or a treat), and the environment (workplace/home). HR Dive is here to help (with the bad hire*): "Sooner or later, even the m...
---
Both of the following blogs were written by Ed Harold at Fisher Phillips, which authors several of our resources. Both are included in their entirety below. You can find the originals, Part One and Part Two, and their Retail Industry Update on their website.   A Step-By-Step Guide To Term...
---
SHRM, with help from author Ogletree Deakins, explains the process of demoting an employee, including: reasons for demotion opportunities/fresh start pay reduction not necessary risk of retaliation demote or terminate communication is the key  
---
This blog was written by Robin Shea at Constangy, which authors our Model Policies and Forms for Georgia Employers. You can find the original on their Employment & Labor Insider blog (which is one of our favorites and is excellent).   Second-guessing the advice columns: Don't lie about ...
---
This blog was written by Shelby Skeabeck, formerly of Shawe Rosenthal, author of our Maryland Human Resources Manual. You can find the original blog post here and their Labor & Employment Report newsletter (which is excellent) here.   No, You Can't Sleep on the Job, Especially when it's...
---
This blog was written by Mathew Parker at Fisher Phillips, which authors several of our resources. You can find the original here and their On the Front Lines Workplace Law Newsletter (which is excellent) here.   We Need to Talk: 5 Tips For Conducting Difficult Workplace Conversations ...
---
Zero tolerance for "zero tolerance" policies "Zero tolerance" is too blunt an instrument, and it may even increase bad behavior. Chai Feldblum, a Democratic Commissioner of the Equal Employment Opportunity Commission, was quoted this week as saying that "zero tolerance" policies can actuall...
---
Do employers need to provide a reason to a discharged employee? Federal law does not require employers to provide terminated employees with a written explanation for their discharge. However, many states have litigation in place that calls for an employer to provide documentation outlining the...
---
"You're fired." On The Apprentice, Donald Trump made it look so easy! For the rest of us, a poorly done termination could be costly. Emotions run high, there is a lot of paperwork involved, and an employer can end up with a big mess on their hands. Taking the time to do a termination properly can...
---
This blog was written by Aaron Warshaw at Ogletree Deakins, which authors our Model Policies and Forms for Tennessee Employers, Massachusetts Human Resources Manual, Colorado Human Resources Manual, and Employee Benefits – An Employer's Guide. You can find the original blog post and their Our Ins...
---