Be prepared for ICE raids
October 24th, 2018 by hrsimple
---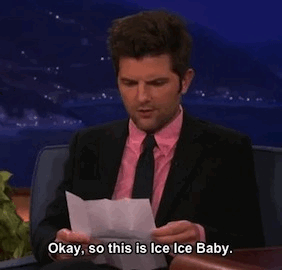 If your first reaction to an Immigration and Customs Enforcement (ICE) raid would be "Ice. ICE! Baby." and a slow exhale/shaking head, then read this from our our authors at Fisher Phillips now, which includes:
background: heat has been turned up in 2018
what you can do to prepare: 5-step plan
what to do should the government come calling
then check this breakdown of Vanilla Ice's "Ice Ice Baby".
---
Get access to hrsimple for free!
---
No Credit Card Required
No Obligation
Hundreds of Topics
Downloadable Forms
Employee Handbooks
Immediate Access
---
Related posts
So say an employee, let's call him, for purposes of this exercise, Scott Edward Nall, walks into your office to let you know he has changed his name to Optimus Prime.  Do you: snicker and ask him if his Laser Axe Hand is really made of energy wonder why he isn't riding a dinosaur fall t...
---
This blog was written by Melissa Manna at Ogletree Deakins, authors of our Model Policies and Forms for Tennessee Employers, Massachusetts Human Resources Manual, Colorado Human Resources Manual, and Employee Benefits – An Employer's Guide. You can find the original blog post and their Immigratio...
---