Discrimination CHARGE! – Step 2 Go Kim Possible for the investigation phase
November 28th, 2018
Kristin Gray at FordHarrison
---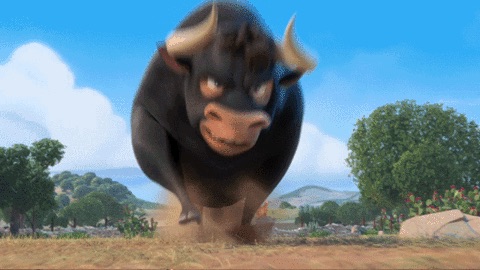 This blog was written by Kristin Gray at FordHarrison, which authors our "Hiring, Firing and Discipline for Employers" and "An Employer's Guide to FMLA and ADA". You can find the original blog post and their Legal Alerts on their website.
Help! I Just Received a Charge of Discrimination. Now What? - Part 2 of 3
In this three-part series, we are exploring best practices for handling a charge of discrimination. The first part of the series addressed important preliminary questions you should be asking upon initial receipt of the charge. This second part deals with best practices for the investigation phase of the administrative process. The final part will address what you should do after the EEOC issues its finding.
So the parties did not resolve the charge at mediation. Now what? If the EEOC does not offer mediation or mediation does not resolve the case, the agency will assign one of its investigators. You will be required to provide a position statement responding to the charge within a specified period of time, though the agency may grant an extension of time under certain circumstances.
What are the best practices for responding to the charge? You should take great care in responding to the charge and retain qualified employment counsel to assist you in preparing a response for several reasons. First, assertions you make in the position statement may be shared with the charging party and may be used against you in court. Second, a carefully crafted response may alleviate the need for further investigation, such as requests for additional information or onsite interviews of company witnesses. Don't forget to notify your insurance carrier (if applicable) as soon as possible after receiving a charge, as your carrier can advise you on coverage issues and discuss involving qualified employment counsel.
Qualified employment counsel can help you focus your internal investigation of the charge on gathering the key facts and documents necessary for responding, such as: pertinent policies, charging party's disciplinary history, potential comparator information, and witness information. Your response to the charge may include witness affidavits, written documentation and other evidence rebutting the charging party's allegations of discrimination. Legal counsel can also walk you through your duty to preserve relevant information to avoid a potential spoliation argument (and sanctions) if the matter proceeds to litigation. You will want to work with the IT department and legal counsel to impose a litigation hold to preserve potentially relevant information.
What if the EEOC requests additional information? Don't panic. Once the investigator receives the position statement, the investigator typically interviews the charging party to get his/her side of the story. As a result of this interview, the investigator may request additional information from the employer or request to schedule witness interviews onsite, in which case you will want to triple-check that your posters are up-to-date.
Talk to your legal counsel about why the additional information may be necessary and whether you have any grounds for objecting to the scope of the request. One thing you should not do is ignore the investigator's request, as the agency may use its subpoena power to compel production or use the failure to respond as support for an adverse inference in a cause determination.
Stayed tuned for Part 3 where we will address what you should do after the EEOC issues its finding. If you have any questions regarding this series, please contact the author, Kristin Gray, who is an attorney in our Spartanburg, SC office, at kgray@fordharrison.com, or the FordHarrison attorney with whom you usually work.
---