HRsimple spotlight - Fiona Ong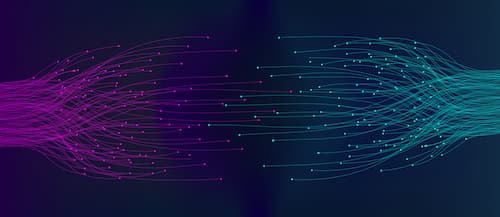 Fiona Ong is the author of the Maryland Human Resources manual, which can be purchased as a hard copy or online at hrsimple.com. She's a wonderful writer and a great person to work with, so Fiona is our very first author in the HRsimple Spotlight! The HRsimple Spotlight is a new series we are beginning to introduce our readers to the authors, editors, attorneys and all of the other brains behind your beloved HR resource. We hope you enjoy learning about Fiona, and all of those to come!
Fiona W. Ong, a graduate of Princeton University and Georgetown University Law Center, is a partner at Shawe Rosenthal, LLP, a labor and employment boutique. She defends employers in the areas of employment discrimination, wrongful discharge, leave issues, and wage/hour regulation. She is an experienced speaker at the national, state and local level. Fiona co-chairs the Maryland Chamber of Commerce's Employment Issues Committee. She is the editor of Matthew Bender's treatises Employment Law Deskbook and Volume 10, "General Employment Issues" of Labor and Employment Law. She is also the editor of the Maryland Human Resources Manual, a publication of the Maryland Chamber of Commerce and the American Chamber of Commerce Resources, LLC.

Q - What would you like to share about yourself with our subscribers?

A - I love labor and employment law, and I thoroughly enjoy the constant learning process as the laws and regulations continue to develop and change. I serve as the co-chair of the Maryland Chamber of Commerce's Employment Issues Committee, which reviews the labor and employment-related legislation being proposed during each Maryland General Assembly session. My committee recommends a position for the Maryland Chamber to take on more significant bills, and committee members, including myself, provide both oral and written testimony on behalf of the Maryland Chamber before the General Assembly. In addition, my committee and I have worked with legislators to amend legislation to better accommodate business interests. I have also served on workplace fraud workgroup established by the Maryland Secretary of the Department of Licensing and Labor Regulation, have met with State officials and employee advocacy groups about controversial bills, and have spoken to industry and business groups about legislative proposals and developments. My co-chair role has enabled me to stay on the forefront of and have an impact on employment law developments in Maryland.
I enjoy legal scholarship and writing. In addition to my editorship of the Maryland Human Resources Manual, I am editor for two labor and employment law treatises published by Matthew Bender: "The Employment Law Deskbook" and "Labor and Employment Law, Volume 10, General Employment Issues." These detailed treatises cover the entire field of labor and employment law, including the passage of new state laws. I am the author of Shawe Rosenthal's newsletter, the E-Update, which is a monthly update of significant labor and employment developments. I also prepare many of our firm's breaking labor and employment news "E-Lerts", and serve as editor and primary author of our blog, the Labor and Employment Report, where we comment on important or intriguing cases, laws and regulations, and trends in the labor and employment field.
I also enjoy speaking. In addition to client training on a wide variety of employment issues, I conduct webinars for our firm and for various HR business organizations. I have spoken at the annual conferences of the National Industry Liaison Group, the National Asian Pacific American Bar Association, and the American Bar Association's Labor and Employment Technology Committee. At the state level, I have been a presenter at conferences for the Maryland State Bar Association, the Maryland Society on Human Resources Management, the Maryland Chamber of Commerce, and the Human Resources Association for Southern Maryland. I have spoken to industry groups, including in healthcare, retail, and engineering.
All of these activities require me to stay on top of issues and developments across the wide field of labor and employment law, at all levels – national, in each state, and even for major cities.
Q – What drew you to labor and employment law, and what has kept you interested in your field?

A - I became a lawyer because I couldn't think of anything else to do with an English major degree! As a new associate, however, I was fortunate to join a large law firm that allowed me to experiment with different areas of law practice, which is how I discovered labor and employment law. I found the issues to be incredibly engaging, and the fact situations are frequently entertaining (people are fascinating…). Further, as an Asian-American female, I am particularly interested in discrimination and diversity issues. For many years, I have been a member of the National Asian Pacific American Bar Association, which seeks to promote the interests of Asian-American legal professionals. I've experienced, and watched friends and family experience, being viewed as "different" – sometimes intentionally, but most often not. Although I am a management-side lawyer through and through, I think this background gives me a little broader perspective that can better inform the guidance I give my clients on some discrimination issues.
Q - Outside of work, what do you love?

A - I love the arts! I know that many people may view the arts as something frivolous or unnecessary for day-to-day living, but I firmly believe the arts provide our society with the creativity and imagination that allows the human spirit to flourish and also helps our community to grow and develop. For many years now, I have provided legal services to arts organizations on a pro bono basis. In addition, it is my pleasure currently to serve on the Board of Trustees for The Baltimore Museum of Art, which is home to an internationally renowned collection of 19th century, modern, and contemporary art—including the largest public holding of works by Henri Matisse. We have just hired a new director, Christopher Bedford, who is committed to connecting to parts of our community that have been traditionally under-served by the Museum, as well as making the Museum more relevant to today's audiences, and I am excited to be part of that journey. More information about the BMA, and our exciting upcoming Matisse/Diebenkorn exhibition can be found at the BMA's website: www.artbma.org
Q - If you had to choose just ONE piece of advice to give to HR managers in the US, what would that ONE thing be?

A - Make sure you have good employment counsel. (I know that sounds rather self-serving, but I am not talking about myself specifically!) There are many varied and significant developments in the labor and employment field at the federal, state and local level, and they occur rapidly. For example, just in the past six months, Congress enacted the Defend Trade Secrets Act (which has an impact on confidentiality agreements), the Department of Labor revised the overtime rule, the Equal Employment Opportunity Commission proposed the addition of summary pay data to the EEO-1 form and announced new rules applicable to employer wellness programs, the National Labor Relations Board issued new rules about the use of union avoidance consultants (including attorneys) and vastly expanded its prohibitions on apparently reasonable workplace policies, state and local governments passed equal pay and paid sick leave laws – the list goes on and on. With everything that Human Resources professionals have to do on a day-to-day basis, it is nearly impossible to stay on top of all these developments, particularly if the company operates in multiple states. Moreover, the implementation of these new mandates and restrictions can be quite complicated from a practical standpoint, with corresponding legal implications and consequences. And sadly, many of these rules are not intuitive, so relying on common sense can be risky. For attorneys who specialize in labor and employment law, however, it is our job to know about these developments, keep our clients apprised of them, and help guide our clients in ensuring compliance.