Q & A: Employee Handbooks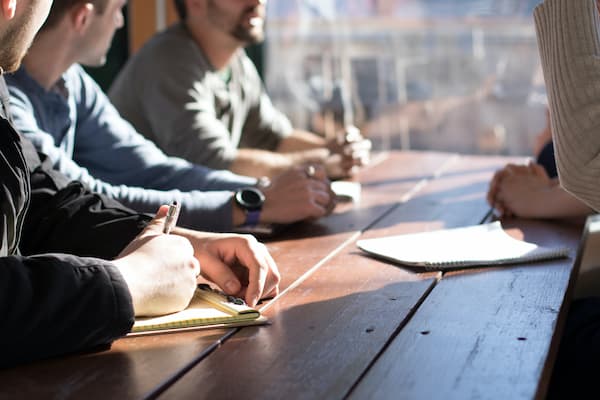 Download PDF
On October 7th Emily Pontius from Fredrikson & Byron provided employers with a need to know regarding employee handbooks. This presentation covered critical topics such as: COVID-19 related policies, recruiting and hiring, and wage and hour compliance.
View a recording of the Employee Handbooks webinar.
View the slides from the Employee Handbooks presentation.
Download a PDF version of the transcript by clicking the red download PDF button above.
Answers to our live Q & A session are below.
Q & A from 10/7 Employee Handbooks Webinar
I run a company located in FL with remote employees all over the country. Do we need an employee handbook abiding by each State law? Or just the ones in FL?
It really does depend. There are States who will not honor choice of law provisions. They will hold you to their non-compete law, their laws regarding leaves, break time, etc. You have tons of people who throughout the pandemic are working remotely. One policy that you have to have is that it has to be communicated that before you move away from your primary State of residence you need to let us know. Because we need to research the law of that State and see what laws are going to be held accountable to. There may be some States where you say that we cant do that, and we cant allow our employees to work remotely from State A, because of the policies that may be so out of whack regarding what you do as a company. So, if an employee is in a different State you have to do the research, ideally you'll speak with an employment attorney who's knowledgable about that State.
---
Do we need to notify employees when revisions to handbooks are made?
Yes, you do. Anytime there's a revision to the handbook, it's always easier on the Internet, where you can push a notification and its not a big deal. If you have a hardcopy, you can make a communication about what the change is and tell them they can access the entire handbook it's available at ______. Yes, it's absolutely advisable to communicate changes to the handbook, if you are making a change there are new responsibilities, duties, or obligations and employees need to be aware of that.
---
How specific do we need to get with discipline and termination policies?
This is an area where I really advocate leaving yourself a fair amount of discretion. When we were talking about the prohibited conduct listings you want to allow your self a lot of discretion. I recently looked at a handbook that differentiated between major conduct violations and minor conduct violations, and that you could only be terminated immediately from major conduct violations. That doesn't always fit because sometimes there's 30 minor conduct violations, none of them were major and per the handbook it worked to sort of tie the employer's hands. I think that when policies about what rises to the level of termination of employment, you really want to make those pretty none specific, that way you have discretion. You don't want a very specific policy about what conduct is terminable to essentially eviscerate your at-will employment policy or cast out reasons as to why to terminate that employee.