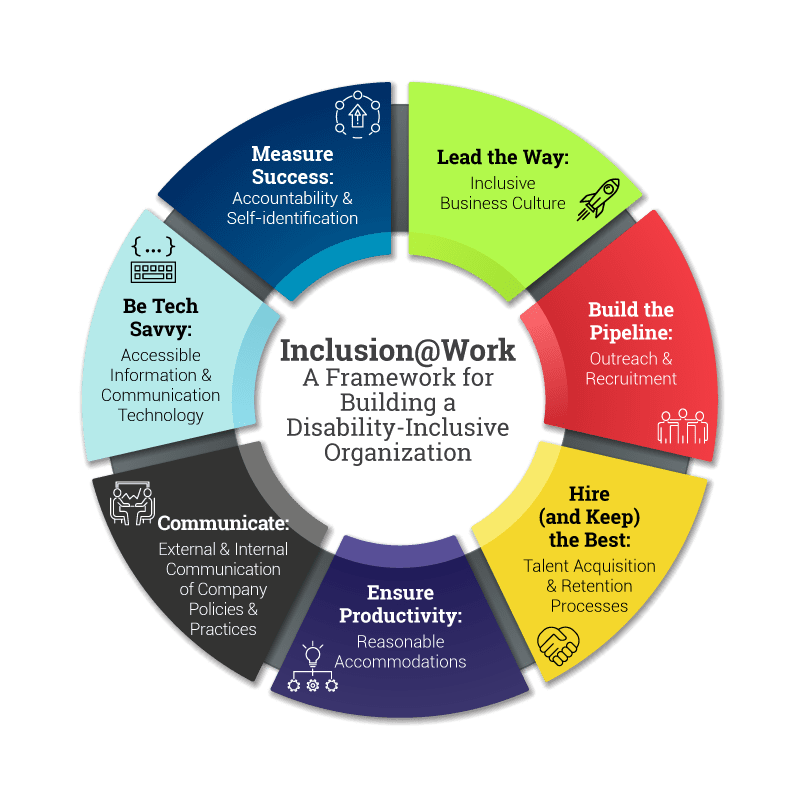 EARN Webinar: Leading the Way: Inclusive Business Culture
WHEN: August 29, 2019 @ 1:00 pm – 2:00 pm America/New York Timezone
There are more than 30 million working age Americans with disabilities, meaning that people with disabilities are not only the largest minority group in the U.S., but also the largest untapped talent pool in today's workforce. An inclusive business culture is key to attracting and retaining top talent with disabilities. This EARN webinar will explore strategies for fostering a disability-inclusive culture across an organization. Panelists will provide advice and expertise on steps organizations of any size can take to ensure they are inclusive and welcoming of job seekers and employees with disabilities. Anyone involved in recruiting and hiring, including managers and supervisors, human resources personnel, and diversity and inclusion staff, is encouraged to attend.
Panelists include:
Brett Sheats (Moderator), National Project Director, EARN
Lori Golden, Abilities Strategy Leader, EY
Kevin M. Fitzpatrick, Senior Compliance Manager – Employment Law Team, Pepsico
This webinar is part of EARN's Inclusion@Work Webinar Series, based on its employer policy framework, Inclusion@Work. Developed with input from employers with exemplary track records in disability employment, this framework outlines seven core components of a disability-inclusive organization, along with a menu of strategies for achieving them.
This event is approved for 1.0 HR general recertification credit hour through the Society for Human Resource Management (SHRM) and the HR Certification Institute (HRCI).