Telecommuting or remote (control) workers
June 12th, 2018 by hrsimple
---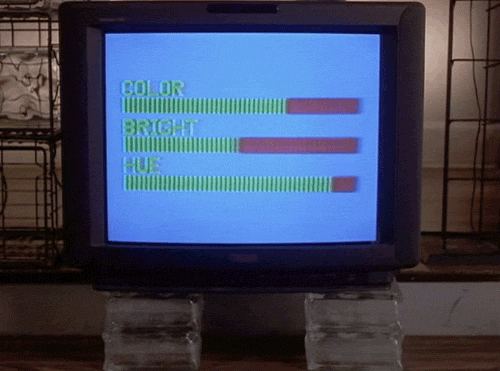 With the advances in technology in the last 20 years, the need for some employees to commute to the office daily has dropped drastically. Telecommuting, or working outside the office (usually in the employee's home), has become a popular arrangement as it offers some clear advantages for employees and employers, including:
increased productivity
increased job satisfaction
reduced absenteeism
lower employee turnover
savings in expenses such as office rental, utilities, and employee parking
improved employee morale
reduced employee stress and related medical expenses.
But not all employees and positions translate well to this digital office, and there are many details to be considered when starting a telecommuting arrangement.
What positions are a good fit for telecommuting?
Many jobs are easily adaptable for telecommuting, for example: journalist, designer, writer, accountant, data entry, programmer, and data analyst. In general jobs that have a clear production schedule are good for telecommuting as the employee knows how productive they need to be.
A good test is to consider if an employee can close their office door for eight hours and accomplish their job with no face-to-face contact (emailing is allowed), if so that job is adaptable for telecommuting.
On the other hand there are many jobs in which telecommuting would be a bad match. Roles that involve a lot of managing projects and employees, technology assistance, conducting on site meetings, or that require a lot of face to face contact with team members may not fit the requirements for full-time telecommuting.
What employees make successful telecommuters?
An employee's position being well suited for telecommuting does not necessarily mean the employee is. A good candidate for telecommuting:
is interested in telecommuting
is self-motivated
has received successful performance evaluations
can function without direct supervision
can work in isolation
has good time management skills
can provide an appropriate work space at home
can stay in contact with supervisors
can plan their work according to designated timetables.
In general employees who have proven themselves to be focused, responsive to supervisors, and otherwise responsible should make good telecommuters.
How should an employer start a telecommuting arrangement?
A good first step is to sit down with the employee and their supervisor to map out how the telecommuting will be handled. A few topics to discuss are:
how files and assignments will be shared
how often check-ins are required
what equipment will be needed, what will be supplied by the employer, and how such equipment will be maintained
what workload/time table the telecommuter is responsible for
a reminder that telecommuting is an extension of the office itself, and the employee needs to follow company policies accordingly.
The employer should also remember that they are still responsible for the employee during working hours, and should make arrangements to ensure the employee is working in a safe environment (for example, there are no fire hazards or exposed wires, etc.).
After the supervisor and employee have discussed the terms of the arrangement, the employee should sign a telecommuting agreement, confirming they have understood the guidelines clearly. Here is an example of such an agreement.
Employer/telecommuter written agreement checklist
_______________________________________________________
Employee signature
________________________________________________________
Manager signature
---
Can't find what you're looking for?
---
Sign up for free to gain access to our complete HR Library
---
Free Webinar
Handling Real World Problems
September 19th, 2019 at 12:00pm CDT
SHRM & HRCI certified