Holiday parties - acknowledge, avoid, assume (nothing)
October 24th, 2018 by hrsimple
---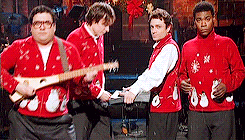 I don't know about you, but the upcoming holiday season scares the glögg out of me.
And if you haven't had your holiday party yet, here are nine different perspecitives from our authors that go beyond the time honored "OK, let's just try not to do anything stupid out there." approach:
Plan Now for a Safe and Happy Holiday Party – Smith Anderson
Surviving The Holiday Party Season: An Employer's Quick Reference Guide – Fisher Phillips
Holiday P-A-R-T-I-E-S Protocol: Walking the Fine Line Between Fun and Fiasco – Littler
3 Tips to Avoid Being Deposed About Your Holiday Party – Troutman Sanders
Holiday Party Warnings – Cavanagh Law
7 Steps to a Happy (for HR) Holiday Party – Laner Muchin
Happy Holidays, from Human Resources – McNair
Holiday Party Disasters and How to Avoid Them – Cozen O'Connor
Holiday Party Tips to Ensure Too Much Cheer Does Not Turn Into a New Year's Liability – Squire Patton Boggs
---
Can't find what you're looking for?
---
Sign up for free to gain access to our complete HR Library
---
Free Webinar
Handling Real World Problems
September 19th, 2019 at 12:00pm CDT
SHRM & HRCI certified