Gift cards, taxes and the WABAC Machine
June 7th, 2019 by Melissa Shimizu and Jeffrey Smith at Fisher Phillips
---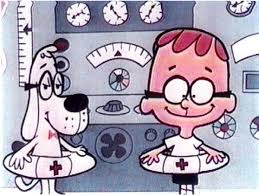 What Every Employer Needs To Know About The Tax Reform Law
Late in 2017, Congress passed the Tax Cuts and Jobs Act (the "Act") and it was quickly signed by the President. The Act seeks to reform the current tax system and contains numerous provisions that may be significant to employers:
Health Care Coverage: ACA Individual Mandate
Without the individual mandate, it is likely that fewer individuals will purchase health insurance from the Marketplace. Only those who are the sickest will continue to purchase insurance. Since those individuals will incur more claims, the cost of premiums will likely increase.
The Act does not address the employer mandate, meaning it is still in effect and any compliance and reporting efforts should be continued.
Retirement Plans
Recharacterization Of Roth Rollover Contributions
If your retirement plan permits the recharacterization of Roth contributions, you may need to revise your plan accordingly.
Plan Loan Offsets
If your plan permits loans, you may want to review your plan document and loan policy, if any, to see if it needs to be revised to allow for the additional time to rollover loan offsets.
Disaster Relief
If your retirement plan permits for disaster relief or you are preparing retroactive plan amendments, you should review those documents as well as any relevant distributions forms.
Employee Compensation
$1 Million Deduction Limit On Officers' Compensation
There is transitional relief for any compensation paid to covered individuals if the compensation is paid pursuant to a binding contract in effect on November 2, 2017, the terms of which were not materially modified on or after November 2, 2017. Any contracts "renewed" after November 2, 2017 will not qualify. Further, if any contract is terminable or cancelable unconditionally, it is treated as a new contract entered into on the date of the termination or cancellation. Employers may want to keep this in mind when negotiating or renewing contracts for compensation packages of certain officers.
Excise Tax For Compensation Over $1 Million At Tax-Exempt Organizations
Tax-exempt organizations may want to revisit contracts with certain employees or set aside additional funds in their budgets to cover excise taxes.
Qualified Equity Grants For Non-Public Companies
There must be a written plan which grants stock options or RSUs and covers at least 80 percent of full-time employees (other than excluded employees) working in the U.S. This requirement cannot be met by granting a combination of stock options and RSUs. Corporations must provide notice of grants to employees, and an excise tax will apply if the notice is not provided. There also will be new wage withholding rules to determine the time and rate of withholding on grants, rules for reporting, and rules for coordinating these grants with rules for incentive stock options, employee stock purchase plans, and deferred compensation (i.e., these grants are not subject to Code § 409A). If non-public employers grant employees stock options or RSUs, they should review the number of employees receiving this form of compensation. Also consider drafting notices for grants to avoid excise taxes. Such employers should also keep up with new withholding rules and oversee any reporting and withholding changes.
Fringe Benefits
Suspension Of Certain Entertainment And Meal Deductions
Employers who provide meals to employees may want to revisit whether employees value these perks since the employer will no longer be able to take a deduction for the full amount of meal, food, and beverage costs.
Suspension Of Transportation Deductions
From 2018 to 2026, amounts for qualified bicycle commuting reimbursements are no longer excluded from employees' income, but employers will still be able to deduct those amounts. Employers providing qualified transportation fringe benefits need to consider the added cost of continuing to provide these benefits. If an employer is unsure whether to begin providing these benefits, they should factor into the decision the inability to take deductions on these amounts.
Fringe Benefits And Tax-Exempt Entities
Even though the amount of these benefits will be free of tax consequences for employees, tax-exempt entities should be aware of the additional unrelated business taxable income they will now have to report.
Employee Achievement Awards
There will no longer be an exception for many types of employee achievement awards, so employers should be aware of the potential tax consequences to the employees before providing achievement awards. For example, if the employer has a practice of giving employees gift cards on their employment anniversaries, employees will have to include the value of those gift cards in their taxable income.
Though employers may still offer moving expense reimbursements to employees, those amounts will need to be included in employees' incomes. Prior to the Act, moving expenses that were not accounted for were considered taxable income to employees. Now, even moving expenses that are accounted for will be considered taxable income, so employers may want to consider giving employees lump-sum moving stipends regardless of how much they actually spend moving, rather than employees submitting for reimbursement, in the interest of ease of administration and because employees will be taxed on the amounts anyway.
This blog was written by Melissa Shimizu and Jeffrey Smith at Fisher Phillips, which authors our South Carolina Human Resources Manual, Model Policies and Forms for Missouri Employers, Model Policies and Forms for Kansas Employers, and Workplace Safety and Health Compliance Manual. You can find the original article and more Legal Alerts on their website.
---
Can't find what you're looking for?
---
Sign up for free to gain access to our complete HR Library
---
Free Webinar
Handling Real World Problems
September 19th, 2019 at 12:00pm CDT
SHRM & HRCI certified
Related posts
As 2019 wears on, New York has continued to churn out new employment laws and regulations that appear to be pro-employee. From the latest state legislative push to the workings of the New York City Council, here are the nuts and bolts of 11 employment laws that have passed or gone into effect thi...
---
The following list of questions will provide a snapshot for you to use in determining whether or not you are complying with the wage and hour laws and regulations.  You should know the answer to every one of these questions.  Although a "No" answer does not necessarily mean you are in violation o...
---
In a surprise announcement, the U.S. Department of Labor introduced Linda Richman and Liz Rosenberg (pictured) as hosts of the Supporting Nursing Mothers in the Workplace Online Dialogue during the week of August 19 through August 23, as well as a Twitter chat on Tuesday, August 20, 1:00pm - 2:00...
---
The Clock Is Ticking On Changes Required Now That The Governor Has Signed SB 75, Which Includes The Workplace Transparency Act  On Friday, August 9, 2019, Governor Pritzker signed SB 75, as part of a massive overhaul of employment laws that were passed by the Legislature earlier this year, and...
---
Ten ways employers get themselves sued (Part One) Take care of yourself! In medicine, sometimes the practices that get people in trouble are pretty simple. Too many nachos, and not enough leafy greens. You'd rather binge-watch Seasons 1-3 of Stranger Thingsthan go for a walk. You hate needl...
---
Fair Workweek Passes Chicago City Council, Employers Must Post Notice of Schedules Or Pay Employees for Schedule Changes Beginning in July 2020, many employers with employees who work in the City of Chicago must post work schedules in advance.  This is one of the most expansive ordinances of i...
---
New and Updated Requirements Take Effect for Employers in Minnesota The last few months have brought a number of changes, big and small, to what is required of employers in Minnesota.  Here are some of the changes that Minnesota employers need to know to stay compliant in an ever-changing lega...
---
Miss Mannerly answers your summer HR questions Avoid a seasonal faux pas! Dear Miss Mannerly: My office is business casual -- until June. Even though we don't have a lax summer dress code, many of our employees just "assume" they can dress like hooligans. We have all the usual problems -...
---
DOL Issues Guidance on Compensability of Company-Sponsored Volunteer Work Does the adage "no good deed goes unpunished" apply to employers that fail to pay wages to hourly employees during volunteer events? Not necessarily, according to a recent U.S. Department of Labor (DOL) Opinion Letter. ...
---
U.S. DOL Offers Employers Relief From The '80/20' Tip Credit Rule In good news for employers, particularly those in the restaurant and hospitality industries, the U.S. Department of Labor (DOL) recently reissued a 2009 opinion letter that effectively abandons the "80/20" tip credit rule.  U...
---
Common Pitfalls for Emerging Companies Founders of emerging companies are often first-time employers and find themselves having to wade through the dense patchwork of state and federal labor and employment laws. This can be a confusing undertaking that often requires legal counsel. However, th...
---
This blog was written by Robin Shea at Constangy, which authors our Model Policies and Forms for Georgia Employers and our New Jersey Human Resources Manual. You can find the original on their Employment & Labor Insider blog (which is one of our favorites and is excellent).   Workplace ...
---
Squire Patton Boggs, the author of our Wages and Hours – An Employer's Guide, put together a minimum wage chart for pretty much everywhere and anywhere. The chart, along with lots of other good stuff, can be found in the book, which in turn can be found in this drop-down menu, which in turn can b...
---
Holiday stew – we all have our own recipe, but the base is almost always the same: booze, mistletoe and a generous pinch of unapproved time off. And be sure you don't have enough time to prepare or clean up. Join Gary Wheeler and Lori Mans for an hour as they provide the ingredients and know-h...
---
This blog was written by Maria Greco Danaher and Hera S. Arsen, Ph.D., at Ogletree Deakins, author of our Model Policies and Forms for Tennessee Employers. Ogletree also authors our Massachusetts Human Resources Manual, Colorado Human Resources Manual, and Employee Benefits – An Employer's Guide....
---
This blog is courtesy of Jennifer Ready at HK Finanical Services and the Iowa Association of Business and Industry (ABI) and can be found on the ABI website.   Top Reasons to Integrate Your 401(k) Plan with Your Payroll Provider Jennifer Ready Combining your 401(k) plan administration...
---
This blog was written by John Monroe and Kristina Griffin at FordHarrison, which authors our "Hiring, Firing and Discipline for Employers" and "An Employer's Guide to FMLA and ADA". You can find the original blog post and their Legal Alerts on their website.   Welcome to the Holiday Season!...
---
Eyes and Ears on the FLSA – U.S. Department of Labor Issues New Opinion Letters and Schedules Public Listening Sessions (US) By Jill Kirila and Shennan Harris On August 28, 2018, the Wage and Hour Division of the United States Department of Labor ("WHD") issued four new opinion letters inte...
---
So say an employee, let's call him, for purposes of this exercise, Scott Edward Nall, walks into your office to let you know he has changed his name to Optimus Prime.  Do you: snicker and ask him if his Laser Axe Hand is really made of energy wonder why he isn't riding a dinosaur fall t...
---
Are Your Employees "Slackers"? How Employers Should Handle Slack—The Increasingly Popular Instant Messaging Application Launched in 2014, Slack is the fastest growing business application in history. For those unfamiliar with this piece of technology, Slack is a cloud-based "team collaborati...
---
July 1 saw a number of states and localities raise the minimum wage, so our author Ogletree Deakins put together a chart for those of you who don't want to pass and go bust.  FYI – poker will be eligible for review for becoming an official Olympic sport.
---
If an employer is being audited by the US Department of Labor (DOL), there are several steps the employer can take to proactively prepare for and ultimately defend its practices:  1. Review immediately and react to the audit request. Carefully review the DOL's audit request and promptly advise...
---
This blog is an excerpt from our book Wages and Hours – An Employer's Guide by Jill S. Kirila, Meghan E. Hill and Shennan Harris at Squire Patton Boggs. For more information, go to the Products tab above and click on "Federal" to subscribe.   Under the Fair Labor Standards Act (FLSA), "wage...
---
Remote workers and telecommuting Millions of employees work during normal business hours from a home office with the support of computers, Internet, faxes, telephones, smartphones and tablets. From 2008 to 2014, the percent of employers allowing telecommuting on a regular basis rose from 23%...
---
Dear @Littler: If we replace our punch-card timeclocks with a biometric system, are we obligated to provide a punch-proxy for employees? https://www.lexology.com/library/detail
---
Year-end or holiday incentives – you need to know the rules: … First rule: make the winner penguin-happy.  
---
Have your employees been going the extra mile lately? What if they're clocking in the equivalent of a marathon in hours? If you're looking over your timesheets and notice that your star employee racked up a whopping 55 hours last week, it's time to get familiar with the legal requirements of over...
---