ME Everybody leave! For any reason? Maine says yes
August 26th, 2019
Shiloh Theberge, Tara Walker and Will McCartney at Bernstein Shur
---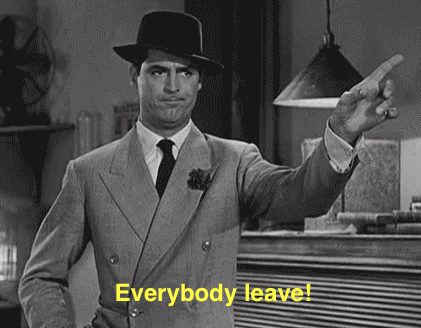 New Obligation for Maine Employers – Maine Becomes the First State to Require Paid Personal Leave
On January 1, 2021, Maine's new paid leave law, known as L.D. 369, will go into effect.[1] While there are several other states requiring paid sick leave for employees, Maine's law is the first in the nation to mandate paid leave for what – at this time – appears to be any reason. Notably, there are several ambiguities in L.D. 369 that create unanswered questions for employers. The law instructs the Department of Labor to adopt rules to "implement and enforce" the new law. Hopefully, the DOL's rules will clarify some of these ambiguities.
To begin complying with the law, employers should start reviewing their leave or PTO policies to specifically refer to the requirements in L.D. 369.
Exemptions
L.D. 369 provides exemptions for:
employers with ten employees or less;
seasonal employers (defined as a business that customarily operates for less than
26 weeks per year on a seasonal basis)[2]; and
employees covered by collective bargaining agreements during the period between January 1, 2021 (the law's effective date) and the expiration of the agreement.
L.D. 369 also prohibits municipalities from passing their own paid leave ordinances.
Accrual and Carryover
Employees accrue up to 40 hours of paid leave per year at a rate of one hour per 40 hours worked. While employees begin accruing paid leave as soon as they begin work, employers are not required to allow employees to use paid leave until 120 days after they are hired. It is currently unclear whether employees may carry over accrued but unused time from one year to the next. The law also does not indicate whether employers can require employees to use a certain minimum amount of paid leave at one time. Employers who currently have "use it or lose it" PTO policies, or those who allow employees to "cash out" unused accrued leave time should review their policies to ensure they comply with L.D. 369.
Notice
Employees must provide "reasonable notice" to use their paid leave, and should schedule leave in a manner "to prevent undue hardship" to the employer. It is not clear at this juncture how much notice will be considered "reasonable." Notice is not required in instances of "emergency, illness or other sudden necessity." It is unclear what is considered an "emergency" or "sudden necessity" and whether employers can require employees to provide documentation verifying the reason for their need for leave in these situations.
Other Restrictions and Penalties
Employees on leave must also receive "at least" the same pay rate that they received before taking leave and taking paid leave should not result in the loss of any benefits previously given to the employee. Employers that fail to adhere to L.D. 369 may have to pay penalties of up to $1,000 per violation.
Next Steps
Employers should begin reviewing their PTO and leave policies now to ensure that they will comply with L.D. 369 when it goes into effect, and should reach out to legal counsel regarding compliance issues that can include accrual, carryover, and notice. We will be watching as the DOL's rules are rolled out and will provide timely updates.
[1] Codified at 26 M.R.S.A. § 637 (Westlaw through 2019 First Regular Session of the 129th Legislature 2019).
[2] 13 M.R.S. § 1251 (Westlaw through 2019 First Regular Session of the 129th Legislature 2019).
This blog was written by Shiloh Theberge, Tara Walker and Will McCartney at Bernstein Shur. Shiloh authors our Maine Human Resources Manual and you can find more news and events on their website.